{"id":3977970712689,"title":"Bike Seats","handle":"seats","description":"\u003cp\u003eClosed Cell Memory Foam Comfort Saddles. Grab handle for easy bike transport. Reflective printing on nose and rear for added safety. Dual dampening spring cushion shocks reduce road vibration. Easy mount on standard seatpost rail.\u003c\/p\u003e","published_at":"2019-07-29T18:26:10-04:00","created_at":"2019-07-29T18:26:13-04:00","vendor":"Delta Cycle, Inc.","type":"Saddles","tags":[],"price":3999,"price_min":3999,"price_max":3999,"available":false,"price_varies":false,"compare_at_price":null,"compare_at_price_min":0,"compare_at_price_max":0,"compare_at_price_varies":false,"variants":[{"id":29474908569713,"title":"Medium (10.25\" x 6.7\")","option1":"Medium (10.25\" x 6.7\")","option2":null,"option3":null,"sku":"SS1000","requires_shipping":true,"taxable":true,"featured_image":{"id":16018556387441,"product_id":3977970712689,"position":1,"created_at":"2020-11-25T22:48:51-05:00","updated_at":"2020-11-25T22:48:51-05:00","alt":"Bike Seats Medium (10.25 X 6.7) Accessories","width":1200,"height":1200,"src":"https:\/\/cdn.shopify.com\/s\/files\/1\/0026\/0666\/1745\/products\/seat_SS1000_1.jpg?v=1606362531","variant_ids":[29474908569713]},"available":false,"name":"Bike Seats - Medium (10.25\" x 6.7\")","public_title":"Medium (10.25\" x 6.7\")","options":["Medium (10.25\" x 6.7\")"],"price":3999,"weight":0,"compare_at_price":null,"inventory_management":"shopify","barcode":"00799403307501","featured_media":{"alt":"Bike Seats Medium (10.25 X 6.7) Accessories","id":8101483282545,"position":1,"preview_image":{"aspect_ratio":1.0,"height":1200,"width":1200,"src":"https:\/\/cdn.shopify.com\/s\/files\/1\/0026\/0666\/1745\/products\/seat_SS1000_1.jpg?v=1606362531"}},"requires_selling_plan":false,"selling_plan_allocations":[]},{"id":29474908602481,"title":"Large (10\" x 8.7\")","option1":"Large (10\" x 8.7\")","option2":null,"option3":null,"sku":"SS2000","requires_shipping":true,"taxable":true,"featured_image":null,"available":false,"name":"Bike Seats - Large (10\" x 8.7\")","public_title":"Large (10\" x 8.7\")","options":["Large (10\" x 8.7\")"],"price":3999,"weight":0,"compare_at_price":null,"inventory_management":"shopify","barcode":"00799403307556","requires_selling_plan":false,"selling_plan_allocations":[]},{"id":29474908635249,"title":"Cruiser (10\" x 10.25\")","option1":"Cruiser (10\" x 10.25\")","option2":null,"option3":null,"sku":"SS3000","requires_shipping":true,"taxable":true,"featured_image":{"id":16018558058609,"product_id":3977970712689,"position":10,"created_at":"2020-11-25T22:49:24-05:00","updated_at":"2020-11-25T22:49:24-05:00","alt":"Bike Seats Cruiser (10 X 10.25) Accessories","width":1200,"height":1200,"src":"https:\/\/cdn.shopify.com\/s\/files\/1\/0026\/0666\/1745\/products\/seat_SS3000_1.jpg?v=1606362564","variant_ids":[29474908635249]},"available":false,"name":"Bike Seats - Cruiser (10\" x 10.25\")","public_title":"Cruiser (10\" x 10.25\")","options":["Cruiser (10\" x 10.25\")"],"price":3999,"weight":0,"compare_at_price":null,"inventory_management":"shopify","barcode":"00799403307600","featured_media":{"alt":"Bike Seats Cruiser (10 X 10.25) Accessories","id":8101484986481,"position":11,"preview_image":{"aspect_ratio":1.0,"height":1200,"width":1200,"src":"https:\/\/cdn.shopify.com\/s\/files\/1\/0026\/0666\/1745\/products\/seat_SS3000_1.jpg?v=1606362564"}},"requires_selling_plan":false,"selling_plan_allocations":[]}],"images":["\/\/cdn.shopify.com\/s\/files\/1\/0026\/0666\/1745\/products\/seat_SS1000_1.jpg?v=1606362531","\/\/cdn.shopify.com\/s\/files\/1\/0026\/0666\/1745\/products\/SS1000_Feature_Img_comfort_6420-01.jpg?v=1606362536","\/\/cdn.shopify.com\/s\/files\/1\/0026\/0666\/1745\/products\/SS1000_Feature_Img_susp_6420-01-01.jpg?v=1606362539","\/\/cdn.shopify.com\/s\/files\/1\/0026\/0666\/1745\/products\/SS1000_Feature_Img_fit_6420-01.jpg?v=1606362544","\/\/cdn.shopify.com\/s\/files\/1\/0026\/0666\/1745\/products\/SS1000_Feature_Img_transport_6420-01.jpg?v=1606362546","\/\/cdn.shopify.com\/s\/files\/1\/0026\/0666\/1745\/products\/SS1000_Feature_Img_sizes_6420-01.jpg?v=1606362549","\/\/cdn.shopify.com\/s\/files\/1\/0026\/0666\/1745\/products\/Untitleddesign_2.png?v=1606362551","\/\/cdn.shopify.com\/s\/files\/1\/0026\/0666\/1745\/products\/Untitleddesign_1.png?v=1606362555","\/\/cdn.shopify.com\/s\/files\/1\/0026\/0666\/1745\/products\/Untitleddesign_3.png?v=1606362557","\/\/cdn.shopify.com\/s\/files\/1\/0026\/0666\/1745\/products\/seat_SS3000_1.jpg?v=1606362564"],"featured_image":"\/\/cdn.shopify.com\/s\/files\/1\/0026\/0666\/1745\/products\/seat_SS1000_1.jpg?v=1606362531","options":["Seat size"],"media":[{"alt":"Bike Seats Medium (10.25 X 6.7) Accessories","id":8101483282545,"position":1,"preview_image":{"aspect_ratio":1.0,"height":1200,"width":1200,"src":"https:\/\/cdn.shopify.com\/s\/files\/1\/0026\/0666\/1745\/products\/seat_SS1000_1.jpg?v=1606362531"},"aspect_ratio":1.0,"height":1200,"media_type":"image","src":"https:\/\/cdn.shopify.com\/s\/files\/1\/0026\/0666\/1745\/products\/seat_SS1000_1.jpg?v=1606362531","width":1200},{"alt":"https:\/\/vimeo.com\/499654833","id":8553870360689,"position":2,"preview_image":{"aspect_ratio":1.762,"height":614,"width":1082,"src":"https:\/\/cdn.shopify.com\/s\/files\/1\/0026\/0666\/1745\/products\/bikeseat.png?v=1610993394"},"aspect_ratio":1.779,"duration":17951,"media_type":"video","sources":[{"format":"mp4","height":480,"mime_type":"video\/mp4","url":"https:\/\/cdn.shopify.com\/videos\/c\/vp\/fe6325e2bdc94f04bbae8102f05514ed\/fe6325e2bdc94f04bbae8102f05514ed.SD-480p-1.5Mbps.mp4","width":854},{"format":"mp4","height":720,"mime_type":"video\/mp4","url":"https:\/\/cdn.shopify.com\/videos\/c\/vp\/fe6325e2bdc94f04bbae8102f05514ed\/fe6325e2bdc94f04bbae8102f05514ed.HD-720p-4.5Mbps.mp4","width":1280},{"format":"mp4","height":1080,"mime_type":"video\/mp4","url":"https:\/\/cdn.shopify.com\/videos\/c\/vp\/fe6325e2bdc94f04bbae8102f05514ed\/fe6325e2bdc94f04bbae8102f05514ed.HD-1080p-7.2Mbps.mp4","width":1920},{"format":"m3u8","height":1080,"mime_type":"application\/x-mpegURL","url":"https:\/\/cdn.shopify.com\/videos\/c\/vp\/fe6325e2bdc94f04bbae8102f05514ed\/fe6325e2bdc94f04bbae8102f05514ed.m3u8","width":1920}]},{"alt":"Bike Seats Accessories","id":8101483479153,"position":3,"preview_image":{"aspect_ratio":1.0,"height":4168,"width":4168,"src":"https:\/\/cdn.shopify.com\/s\/files\/1\/0026\/0666\/1745\/products\/SS1000_Feature_Img_comfort_6420-01.jpg?v=1606362536"},"aspect_ratio":1.0,"height":4168,"media_type":"image","src":"https:\/\/cdn.shopify.com\/s\/files\/1\/0026\/0666\/1745\/products\/SS1000_Feature_Img_comfort_6420-01.jpg?v=1606362536","width":4168},{"alt":"Bike Seats Accessories","id":8101483577457,"position":4,"preview_image":{"aspect_ratio":1.0,"height":4168,"width":4168,"src":"https:\/\/cdn.shopify.com\/s\/files\/1\/0026\/0666\/1745\/products\/SS1000_Feature_Img_susp_6420-01-01.jpg?v=1606362539"},"aspect_ratio":1.0,"height":4168,"media_type":"image","src":"https:\/\/cdn.shopify.com\/s\/files\/1\/0026\/0666\/1745\/products\/SS1000_Feature_Img_susp_6420-01-01.jpg?v=1606362539","width":4168},{"alt":"Bike Seats Accessories","id":8101483675761,"position":5,"preview_image":{"aspect_ratio":1.0,"height":4168,"width":4168,"src":"https:\/\/cdn.shopify.com\/s\/files\/1\/0026\/0666\/1745\/products\/SS1000_Feature_Img_fit_6420-01.jpg?v=1606362544"},"aspect_ratio":1.0,"height":4168,"media_type":"image","src":"https:\/\/cdn.shopify.com\/s\/files\/1\/0026\/0666\/1745\/products\/SS1000_Feature_Img_fit_6420-01.jpg?v=1606362544","width":4168},{"alt":"Bike Seats Accessories","id":8101483774065,"position":6,"preview_image":{"aspect_ratio":1.0,"height":4168,"width":4168,"src":"https:\/\/cdn.shopify.com\/s\/files\/1\/0026\/0666\/1745\/products\/SS1000_Feature_Img_transport_6420-01.jpg?v=1606362546"},"aspect_ratio":1.0,"height":4168,"media_type":"image","src":"https:\/\/cdn.shopify.com\/s\/files\/1\/0026\/0666\/1745\/products\/SS1000_Feature_Img_transport_6420-01.jpg?v=1606362546","width":4168},{"alt":"Bike Seats Accessories","id":8101483905137,"position":7,"preview_image":{"aspect_ratio":1.0,"height":4168,"width":4168,"src":"https:\/\/cdn.shopify.com\/s\/files\/1\/0026\/0666\/1745\/products\/SS1000_Feature_Img_sizes_6420-01.jpg?v=1606362549"},"aspect_ratio":1.0,"height":4168,"media_type":"image","src":"https:\/\/cdn.shopify.com\/s\/files\/1\/0026\/0666\/1745\/products\/SS1000_Feature_Img_sizes_6420-01.jpg?v=1606362549","width":4168},{"alt":"Bike Seats Accessories","id":8101484134513,"position":8,"preview_image":{"aspect_ratio":1.0,"height":1200,"width":1200,"src":"https:\/\/cdn.shopify.com\/s\/files\/1\/0026\/0666\/1745\/products\/Untitleddesign_2.png?v=1606362551"},"aspect_ratio":1.0,"height":1200,"media_type":"image","src":"https:\/\/cdn.shopify.com\/s\/files\/1\/0026\/0666\/1745\/products\/Untitleddesign_2.png?v=1606362551","width":1200},{"alt":"Bike Seats Accessories","id":8101484626033,"position":9,"preview_image":{"aspect_ratio":1.0,"height":1200,"width":1200,"src":"https:\/\/cdn.shopify.com\/s\/files\/1\/0026\/0666\/1745\/products\/Untitleddesign_1.png?v=1606362555"},"aspect_ratio":1.0,"height":1200,"media_type":"image","src":"https:\/\/cdn.shopify.com\/s\/files\/1\/0026\/0666\/1745\/products\/Untitleddesign_1.png?v=1606362555","width":1200},{"alt":"Bike Seats Accessories","id":8101484757105,"position":10,"preview_image":{"aspect_ratio":1.0,"height":1200,"width":1200,"src":"https:\/\/cdn.shopify.com\/s\/files\/1\/0026\/0666\/1745\/products\/Untitleddesign_3.png?v=1606362557"},"aspect_ratio":1.0,"height":1200,"media_type":"image","src":"https:\/\/cdn.shopify.com\/s\/files\/1\/0026\/0666\/1745\/products\/Untitleddesign_3.png?v=1606362557","width":1200},{"alt":"Bike Seats Cruiser (10 X 10.25) Accessories","id":8101484986481,"position":11,"preview_image":{"aspect_ratio":1.0,"height":1200,"width":1200,"src":"https:\/\/cdn.shopify.com\/s\/files\/1\/0026\/0666\/1745\/products\/seat_SS3000_1.jpg?v=1606362564"},"aspect_ratio":1.0,"height":1200,"media_type":"image","src":"https:\/\/cdn.shopify.com\/s\/files\/1\/0026\/0666\/1745\/products\/seat_SS3000_1.jpg?v=1606362564","width":1200}],"requires_selling_plan":false,"selling_plan_groups":[],"content":"\u003cp\u003eClosed Cell Memory Foam Comfort Saddles. Grab handle for easy bike transport. Reflective printing on nose and rear for added safety. Dual dampening spring cushion shocks reduce road vibration. Easy mount on standard seatpost rail.\u003c\/p\u003e"}
Bike Seats
Plush Ride
Closed cell memory foam saddle adds comfort to any bike.
---
Features
Versatile
Grab handle for easy bike transport
Visibility
Reflective printing on nose and rear for added safety
Construction
Closed cell memory foam comfort saddle. Dual dampening spring cushion shocks reduce road vibration
Quick Assembly
Easily mount on standard seatpost rail
Weight
1.62 lbs / 736 grams
1.65 lbs 748 grams
1.9 lbs / 860 grams
Dimensions (L x W)
10.25" x 6.7" / 26 cm x 17 cm 10" x 8.7"
25.5 cm x 22 cm 10" x 10.25"
25.5 cm x 26 cm
---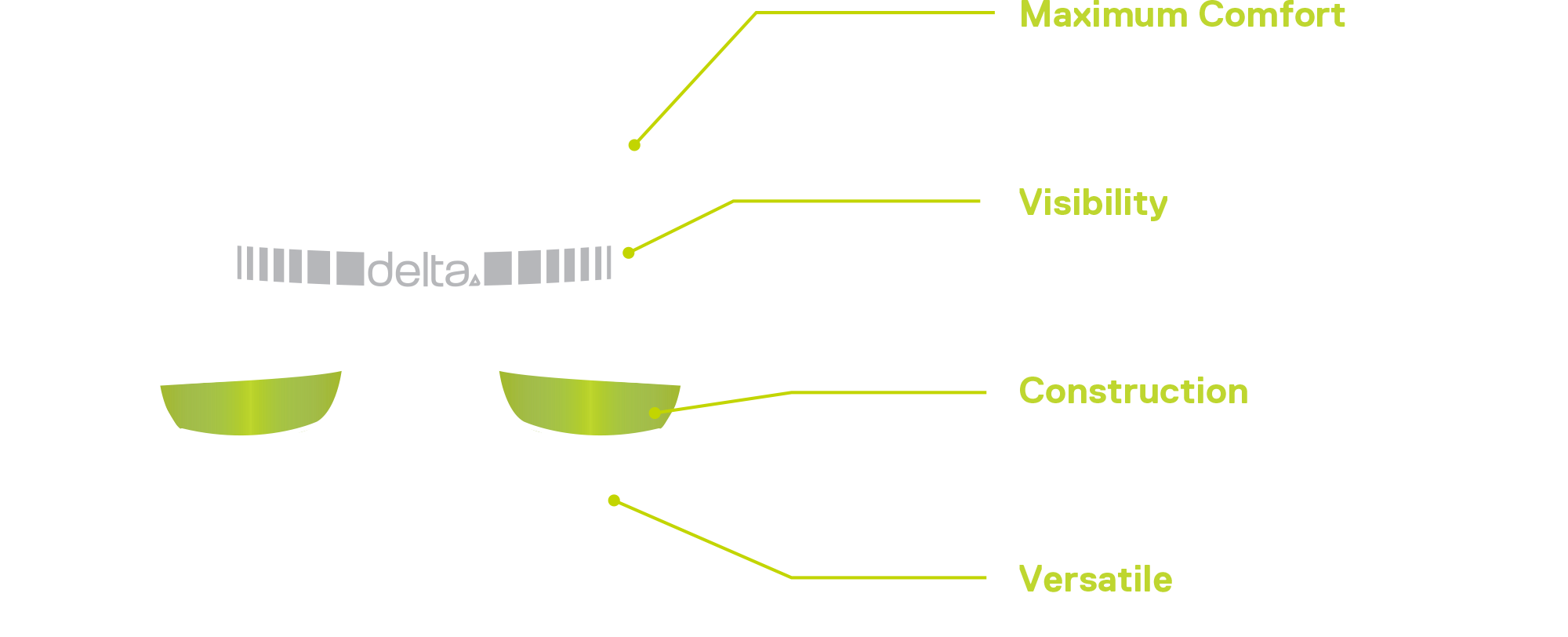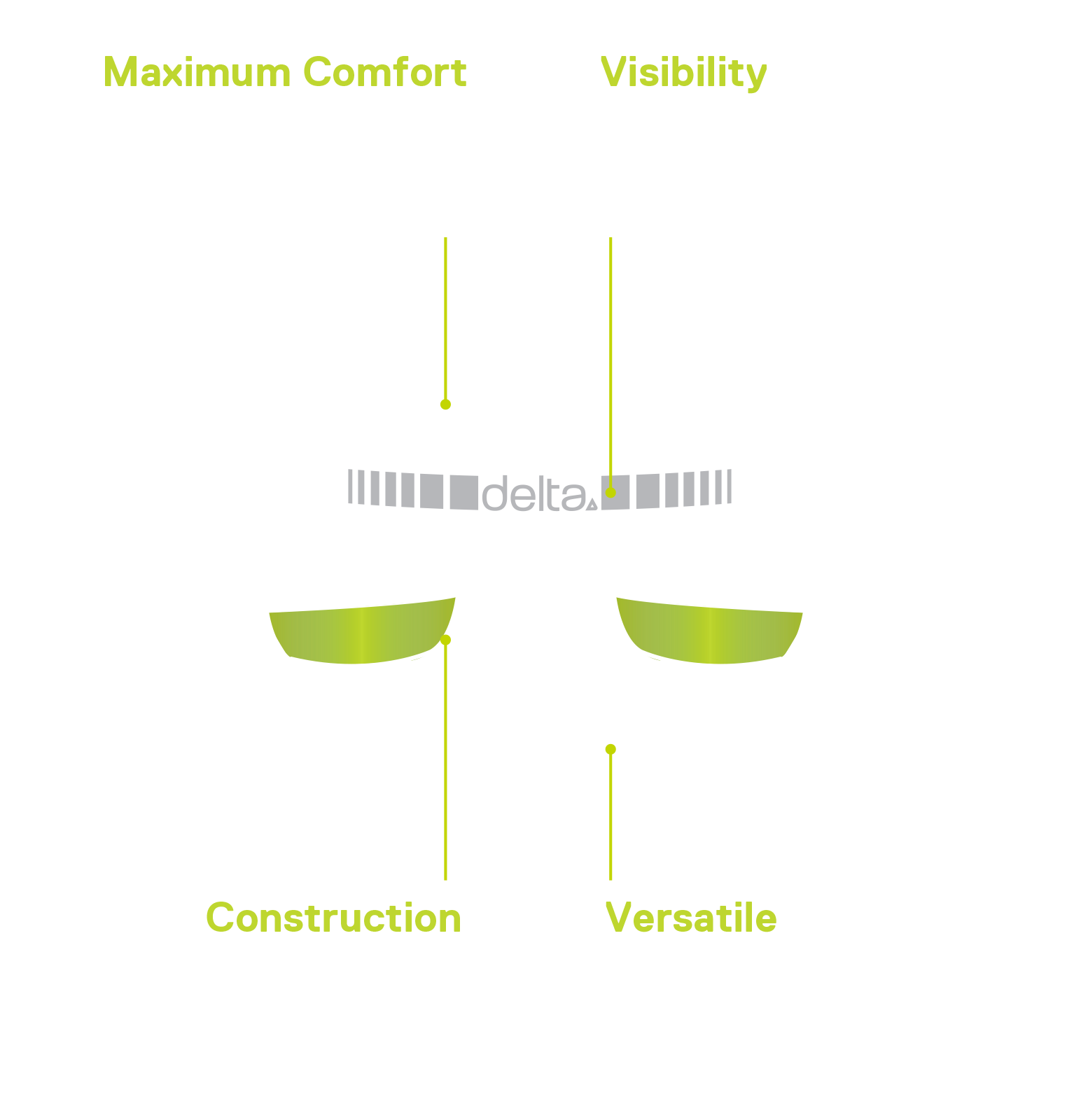 Delta Guarantee
We put a lot of effort into the design, engineering and materials that go into every product so they will look great, work well and last. That's why we offer a limited lifetime warranty that covers defects in workmanship and materials. If something goes wrong, we will do our best to help solve the problem.